Advanced Defensive Handgun
Advanced Defensive Handgun Course (Live Fire)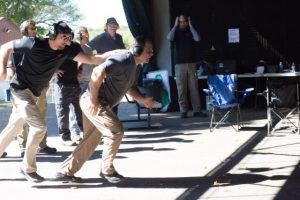 Sept 23, 2018  10:00 – 2:00 SCALE Training Center
Course designed and lead by IDS Chief Instructor and Funker Tactical Team Member Todd Fossey.
This class further builds on the IDS Defensive Handgun Course and involves more complex drills, decision making skills and elevated heart rate. Please note this class will subject you to various form of physical exertion so dress accordingly. Physical activity will be scaled to your individual ability.
Modalities include but are not limited to: Legalities of force and deadly force, target-focused and sight-focused shooting under stress, draws from concealment (or from duty belt for LEO), weapon manipulation drills, shooting positions, shooting on the move / maneuvers, tactical applications, multiple target engagements, moving target engagements, longer range engagements, contact range engagements (shooting from deep retention) use of cover and concealment, speed reloads, tactical reloads.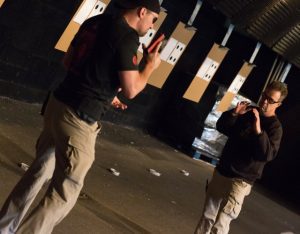 Prerequisite: IDS Defensive Handgun Course or equivalent. Must hold a valid CCW and be proficient with semi-automatic handguns, must be a US Citizen, Local LEO background checks. Please contact us if you have any questions about your eligibility.
This course is nonrefundable unless canceled by Integrative Defense Strategies.
Required equipment:  Handgun, Holster, Minimum of 2 magazines, Ammunition, Ear Pro, Eye Pro,
Round count, suggested equipment/supplies and logistics provided by email after registration.
Cost: $139

SCALE Regional Training Facility:
17706 Valley View Dr.
Jordan, MN 55352
Phone: 952-496-8948