IDS Defensive Handgun Course (Live Fire)
May 20, 2018 10am to 2pm @ SCALE Training Center.
Course designed and lead by IDS Chief Instructor and Funker Tactical Team Member Todd Fossey.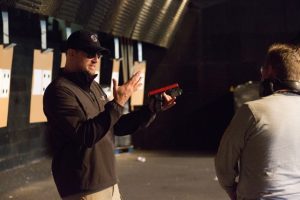 This class is designed for all levels of shooters and people new to the IDS philosophies, practices and mechanics of defending yourself with your pistol. This course will give you the foundations and fundamentals you need to smoothly transition into our higher level courses. The general theme of the day will revolve around building and refining fundamental skills in using a handgun defensively.
The Integrative Defense Strategies Intro to Defensive Handgun Course prepares you to overcome a real world threat, well before you find yourself in a critical incident.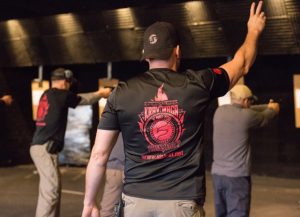 Modalities include but are not limited to: The role of the handgun in day-to-day living, gear selections and set up, legalities of force and deadly force, target-focused and sight-focused shooting under stress, draws from concealment (or from duty belt for LEO) weapon manipulation drills, shooting on the move, speed reloads, tactical reloads.
Prerequisite: must hold a valid CCW and be proficient with semi-automatic handguns, must be a US Citizen, Local LEO background checks
This course is nonrefundable unless canceled by Integrative Defense Strategies.
Required equipment: Handgun, Holster, Minimum of 2 magazines, Ammunition, Ear Pro, Eye Pro
Cost: $139

SCALE Regional Training Facility:
17706 Valley View Dr.
Jordan, MN 55352
Phone: 952-496-8948