---
Most critical incidents happen within clinching distance to 6 feet, and they happen suddenly, violently and with little to no warning. Our comprehensive system of self-defense is geared toward integrating the hand-to-hand and the firearm defense skills necessary to avoid or stop the threat at these distances and beyond through the use of intensive and innovative training practices.
At Integrative Defense Strategies we employ established tactics and strategies that have been proven effective time and time again in real world critical incidents. If firearms aren't your thing, check out our hands-free Defensive Concepts Program you will be glad you did!
---
2019 Event Schedule!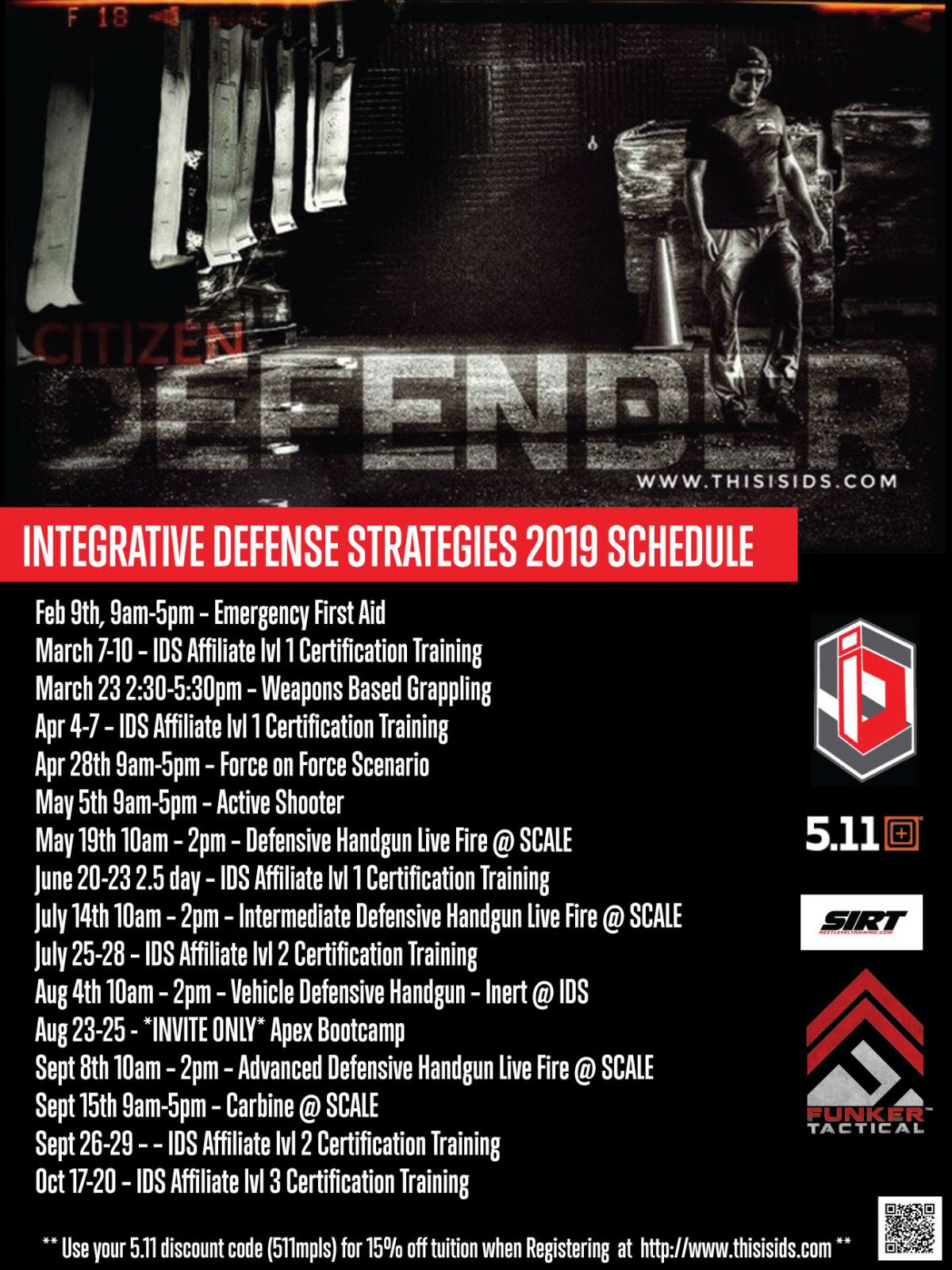 ---
Footage from our previous IDS/Funker Tactical 3 day bootcamp:
Funker Tactical / IDS 3-Day APEX Bootcamp:

Funker Training is finally here!Funker Tactical / IDS 3-Day APEX Bootcamp – Created by Todd Fossey: Complete Training for the Citizen DefenderFor an opportunity to attend an APEX Bootcamp, Register: https://thisisids.com/index.php/product/ids-3-day-handgun-bootcamp-october-12-14th/Brought to you by Maxim Defense Industries

Posted by Funker Tactical on Sunday, August 5, 2018
---